Taiwan Equality Campaign
About us
In November 2016, five women's rights and LGBTQ+ rights organizations joined together to form the Marriage Equality Coalition. Their primary objective was to advocate for marriage equality and promote diverse narratives of love. The coalition became the Taiwan Equality Campaign in 2020, and their goals expanded to include eliminating all forms of gender inequality and realizing a more diverse, inclusive Taiwan.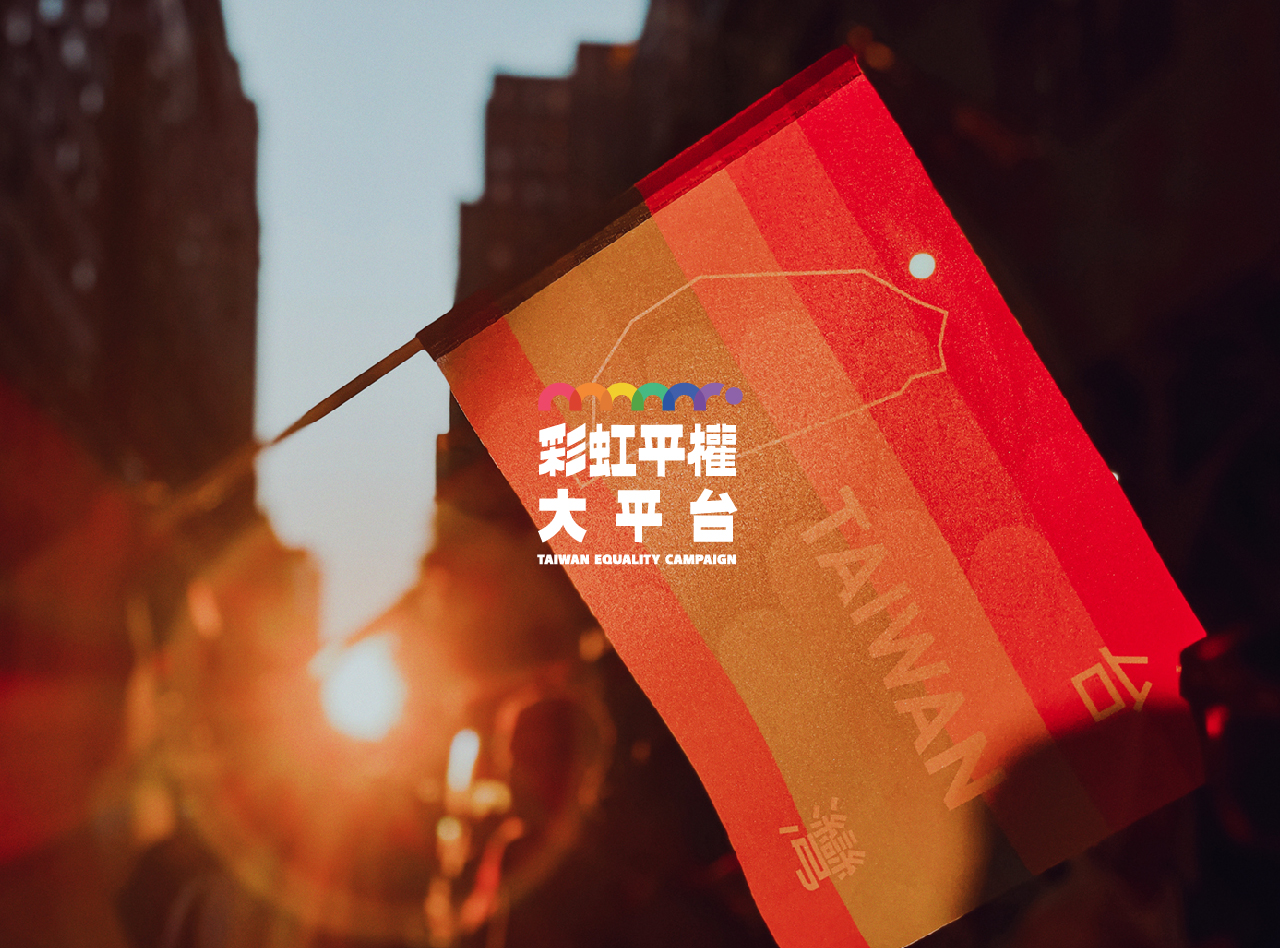 ---
Programs & Projects
Political participation
Strengthen the connections with legislators for advancing LGBTQ+friendly policies and law amendments.

Organize meetings with city councilors nationwide and build LGBTQ+friendly alliances at local level.

Host LGBTQ+ political participation workshops to encourage more out candidates to run for offices to improve the representation at all levels.
Policy Advocacy
Advance same-sex marriage rights: advocate for co-adoption rights, transnational same-sex marriage and rights to assisted reproductive technologies.

Monitor and advise the government on gender equality-related regulations and procedures at the administrative level to ensure the rights of LGBTQ+ persons.

Collaborate with scholars,  gender organizations and human rights organizations on drafting an "Equality Act."
Digital Communication
Provide digital content about LGBTQ+ life stories on platforms including YouTube and Podcast, to enhance understanding of LGBTQ+ issues among the public.

Generate easy-to-understand materials about politics or gender-related issues to raise citizens' awareness within the LGBTQ+ community.
Poll & Research
Conduct quantitative research about Taiwanese society based on references from abroad.

Through quantitative and qualitative research, we seek to monitor the attitude change towards the LGBTQ+ community and same-sex marriage among the public.
Social Education
Train and empower volunteers to conduct conversations to enhance the understanding of the LGBTQ+ community.

Develop an "LGBTQ+friendly Workplace Index," host forums and workshops to increase the awareness of diversity and inclusion in the workplace (Collaborate with Taiwan Tongzhi Hotline Association).
International Cooperation
Share the experience of same-sex marriage legalization with the world. And seek to promote Taiwan through human rights diplomacy.

Empower LGBTQ+ activists across Asia, including Japan, Korea, Hong Kong, and Thailand; develop platforms for regional marriage equality campaigns to thrive.
---
Current Focuses
Full Marriage Rights
Co-adoption
Under the current same-sex marriage special law, married spouses can only adopt each other's biological children. Unlike hetero-married spouses, same-sex spouses have no right to apply for adoption, neither can they adopt each other's adopted children. Hence, we advocate for law amendment and filing lawsuits for equal adoption rights.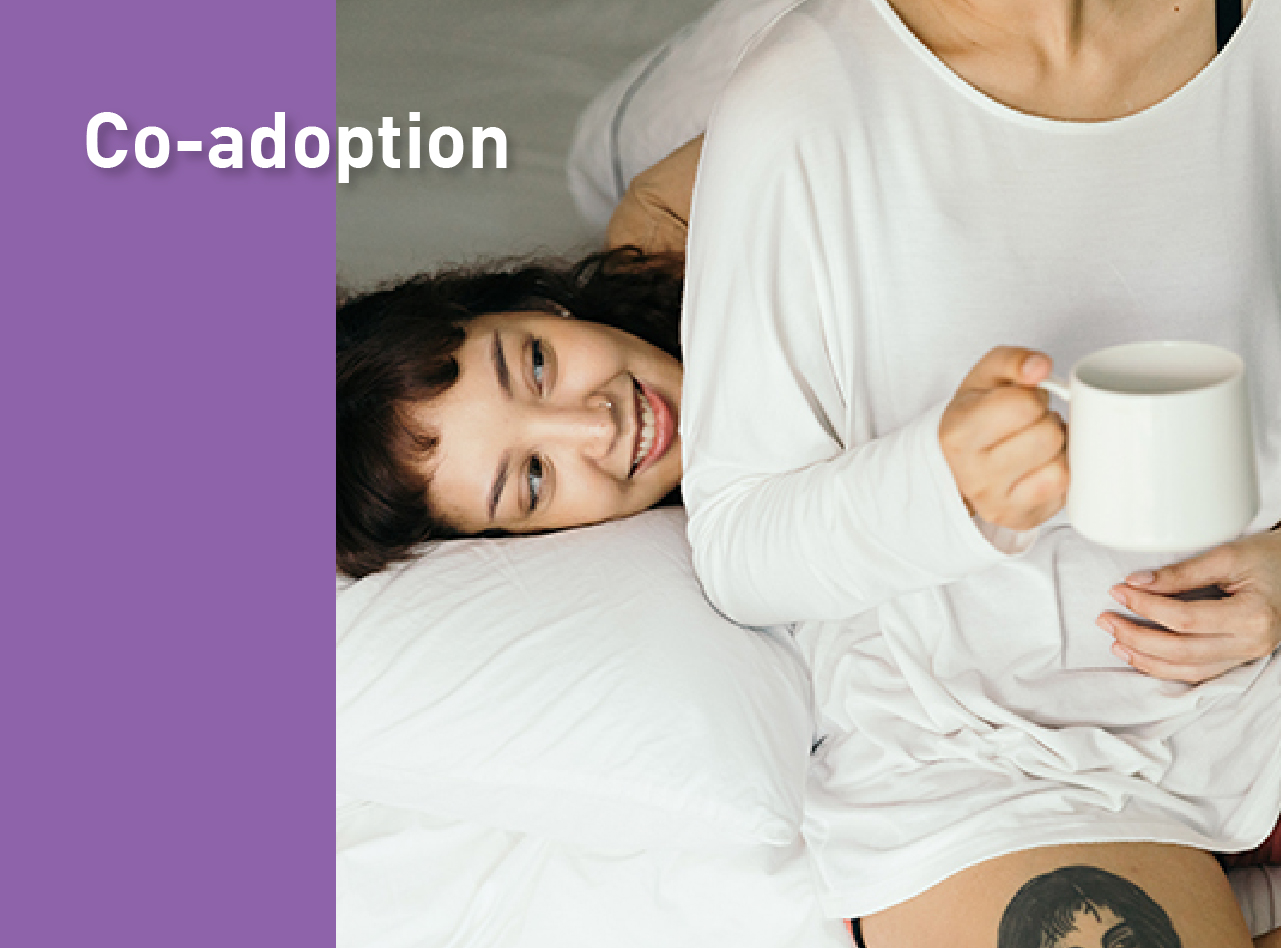 Assisted Reproductive Technologies
After same-sex marriage is legalized, many same-sex couples are evaluating the possibilities of giving birth to their child. But now, the medical resources are limited to hetero-married spouses. We advocate for equal rights for accessing assisted reproductive technologies.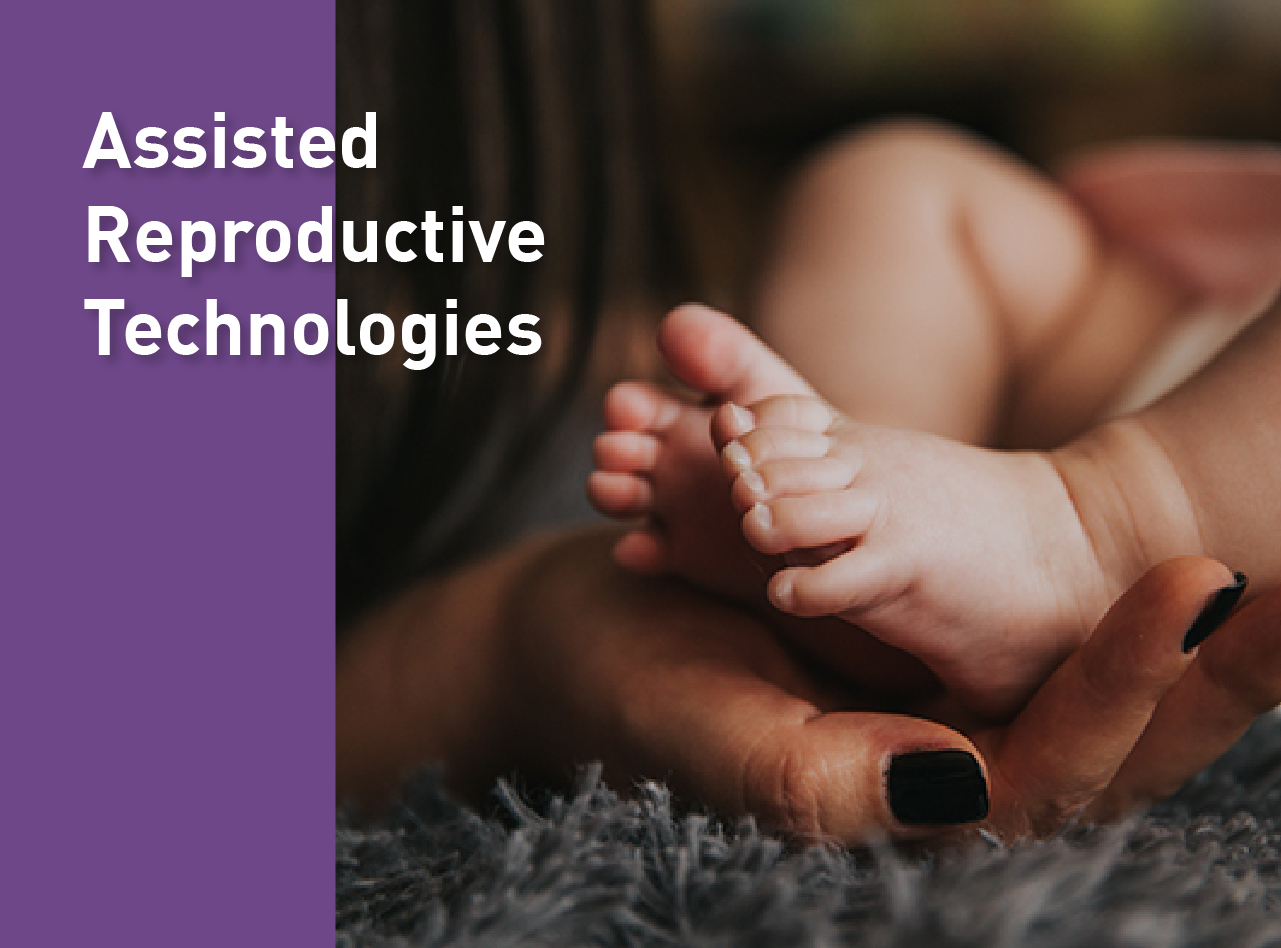 Transnational Marriage
Taiwanese can only marry a person from the 28 countries where same-sex marriage is legal now. We are working on strategies to advocate for equal rights to marriage for transnational couples.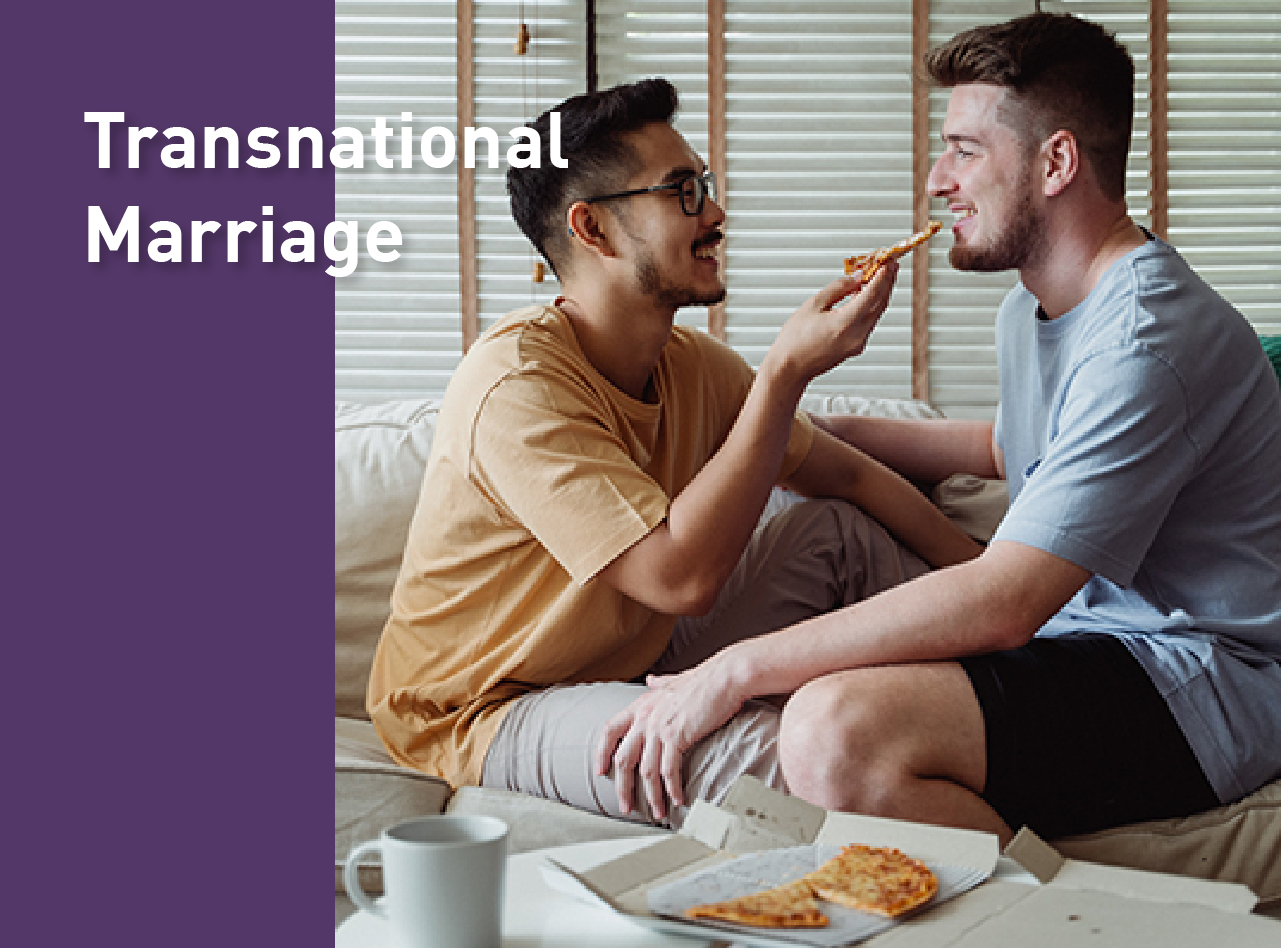 We realized that stories could quickly help us empathize with the LGBTQ+ community during the marriage equality campaign. Songs, movies, or advertisements channel stories and help create conversations that bring people together. These are precious mediums we want to invest in. Therefore we are hosting the first Q POWER Festival in May 2022 to highlight the powerful stories.
The "Q" stands for queer, questioning, and every space for you to define. We believe that Q POWER lies in every soul. This year's theme, "Wake-up Punch," features the awakening moment in our lives that deserves to be celebrated.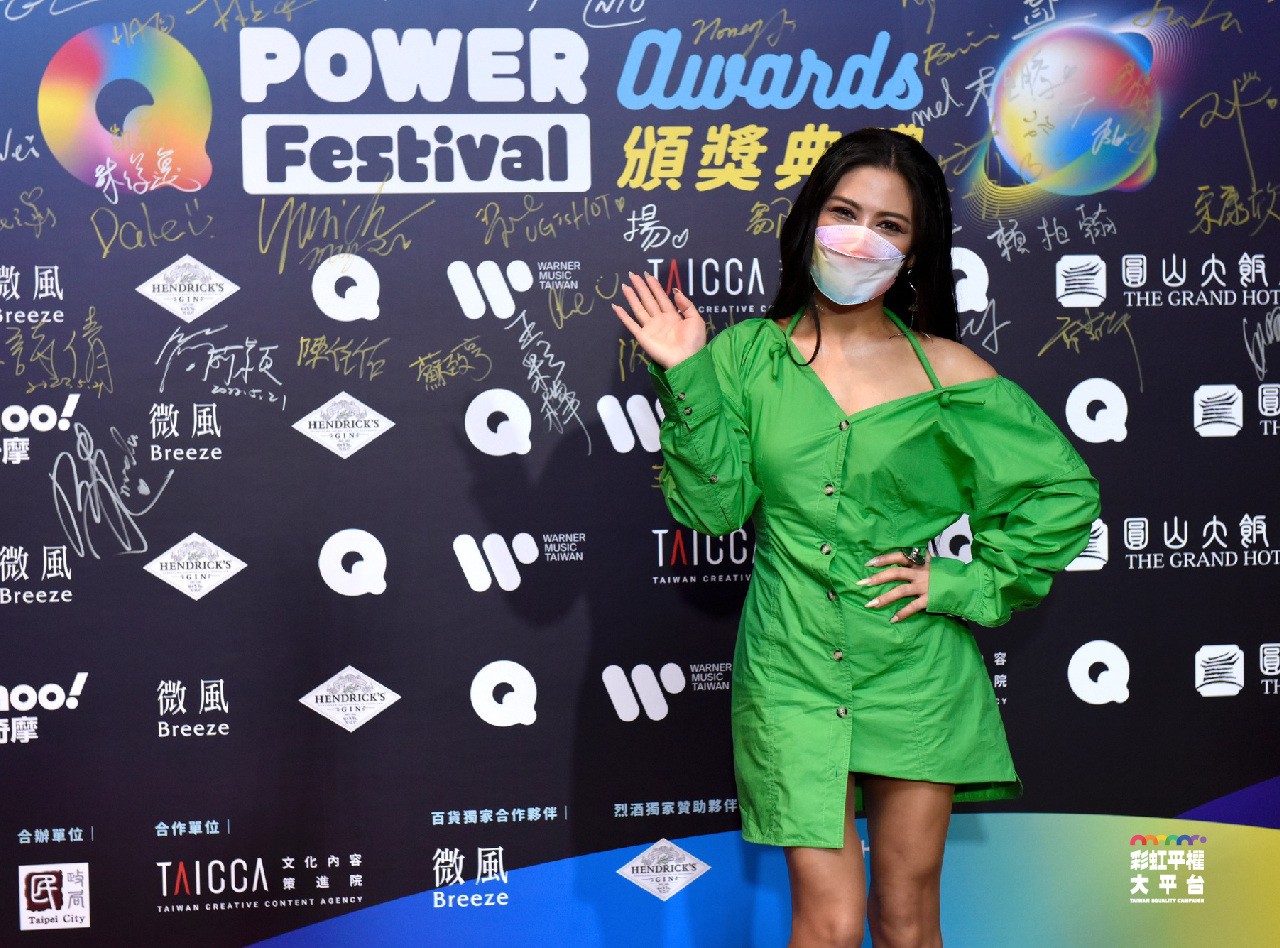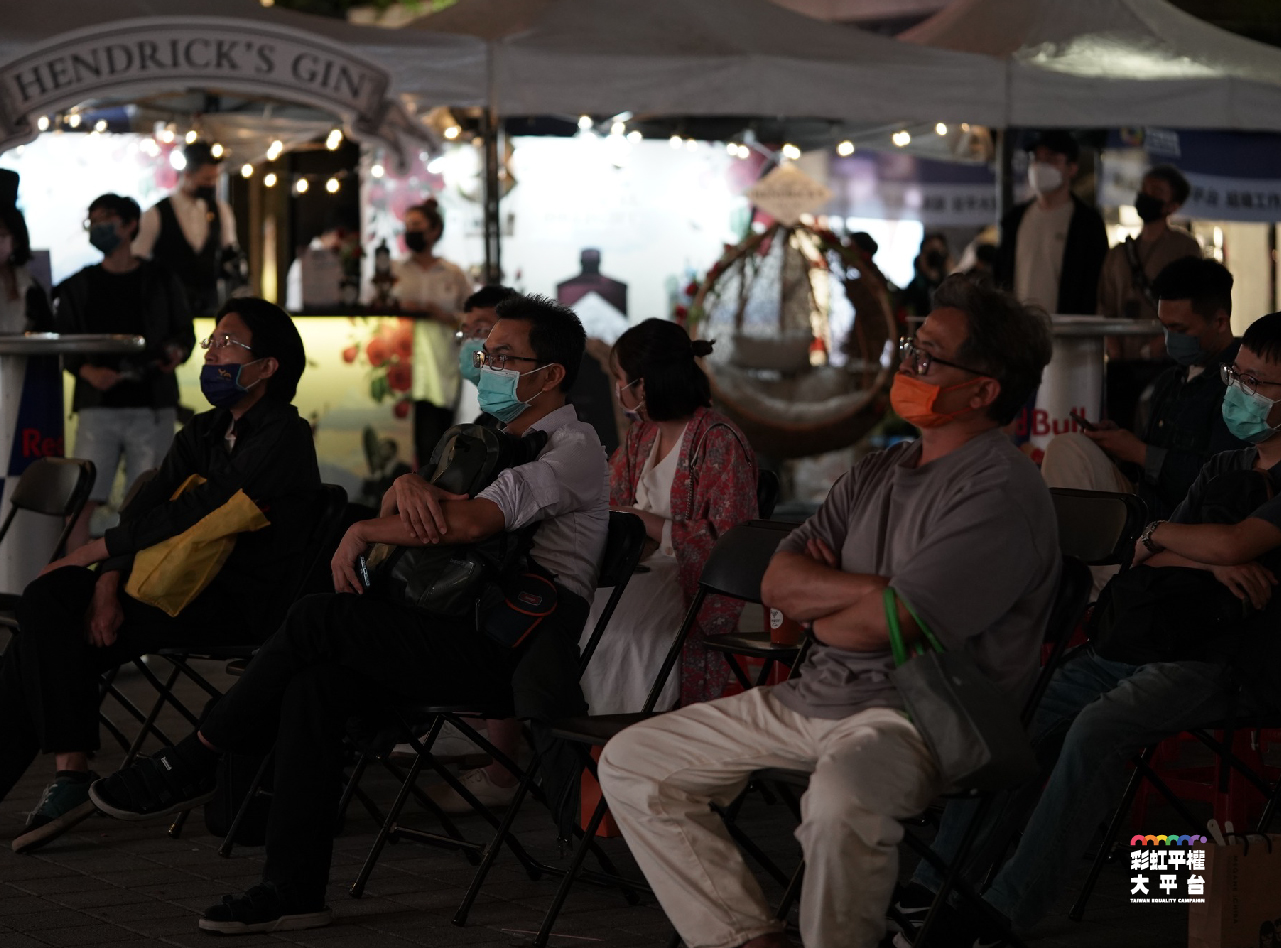 ---
Journey & Achievements
2016: Demand Civil Code Amendment And Host Rallies For Same-sex Marriage
Working closely with Legislator Yo Mei-nu on the Civil Code amendment for same-sex marriage and organizing three rallies within one month to demonstrate the support from the public. On December 10th, 2016, we held a rally with 250-thousand participants, which marked the largest in the history of the gender movement in Taiwan.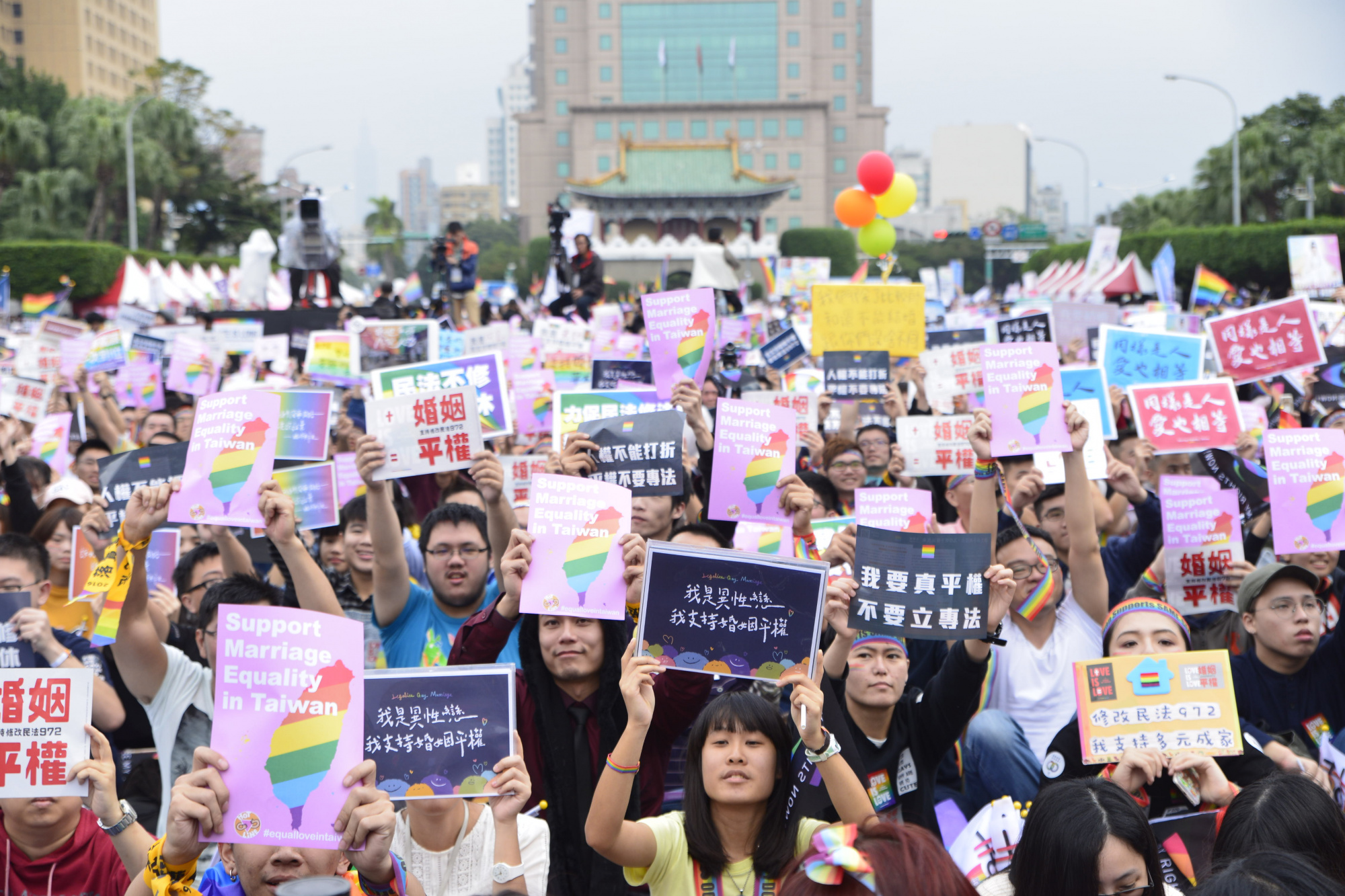 2017: Constitutional Interpretation Pro Same-sex Marrige More Conversation Needed
On May 24th, 2017, the Constitutional Interpretation ruled in favor of same-sex marriage. The grand justices incorporated reasons provided by the opinion notes we submitted during the review. This historical ruling set the direction of legalization. Besides knocking on doors in the legislature, we kicked off a series of communication projects to create conversations with society, including talks and exhibitions nationwide.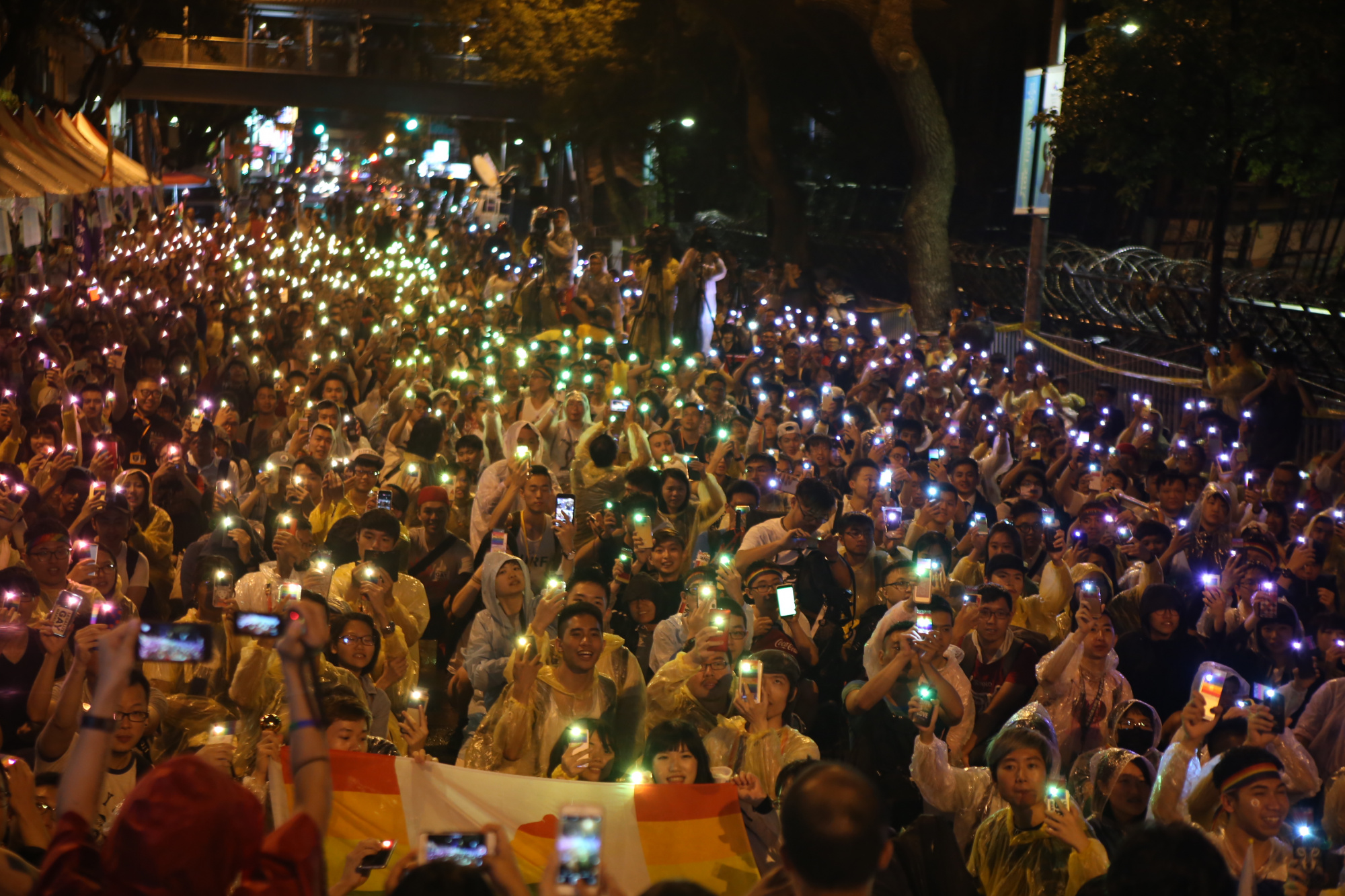 2018: Combating Anti-LGBT Referendum
The anti-LGBT forces initiated three referenda cases against marriage equality and gender equity education. We organized more than 500 events and 10 thousand volunteers across the country to contend. We raised more than 100 thousand NT dollars to advertise on numerous media outlets and digital campaigns within a month. Unfortunately, the anti-LGBT cases won due to the unparalleled budget and networks from the religious groups.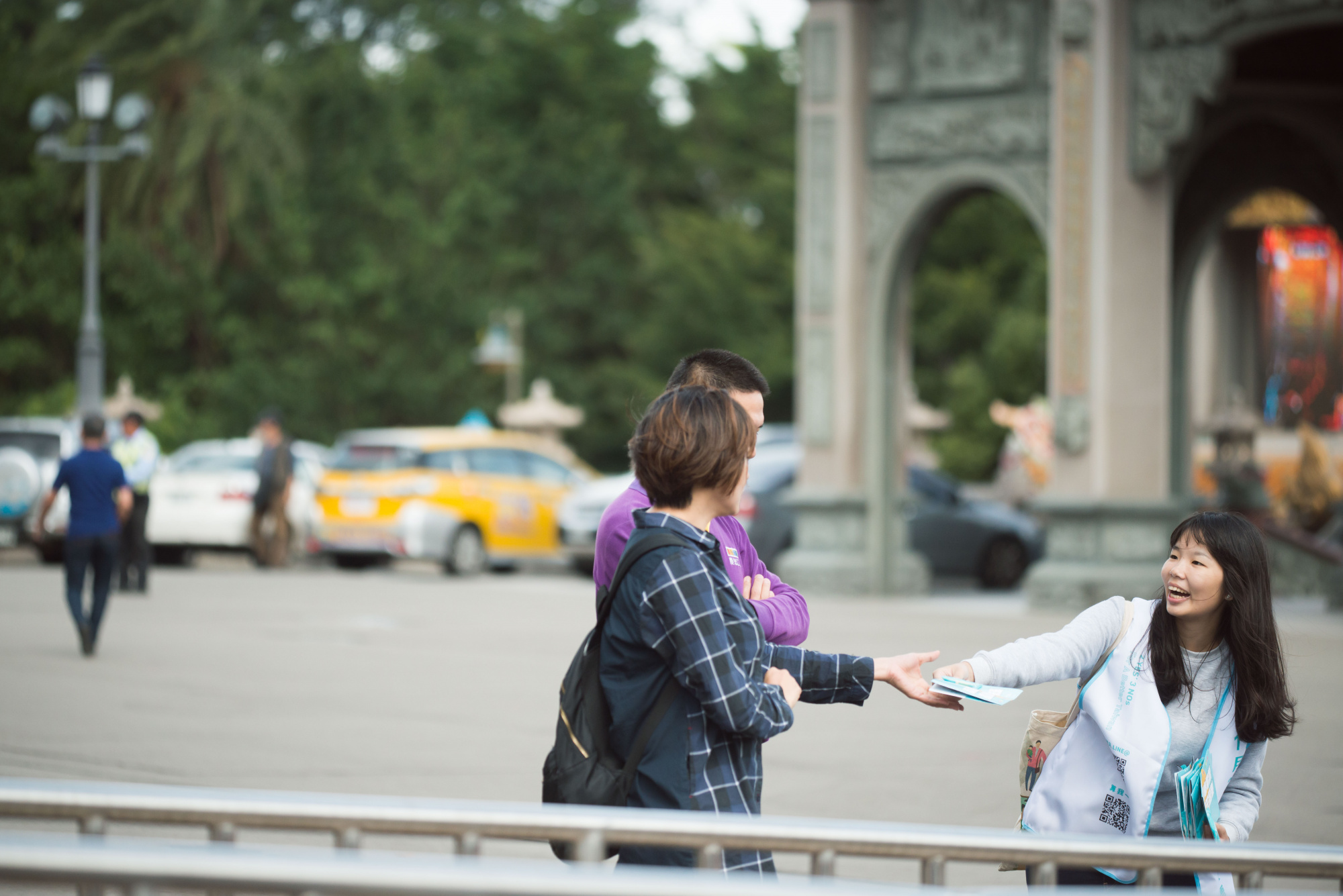 2019: Pride In Taiwan First In Asia
Although the referendum result wasn't positive, we continued to advocate for same-sex marriage rights approved by the Constitution. We sought to protect the LGBT community with fewer confrontations with the opposition. We contacted every legislator and mobilized the LGBT community to call or visit their legislator asking for same-sex marriage legalization. We acted as the bridge between the government, the political parties, and the civil society to better communicate the law amendment negotiation.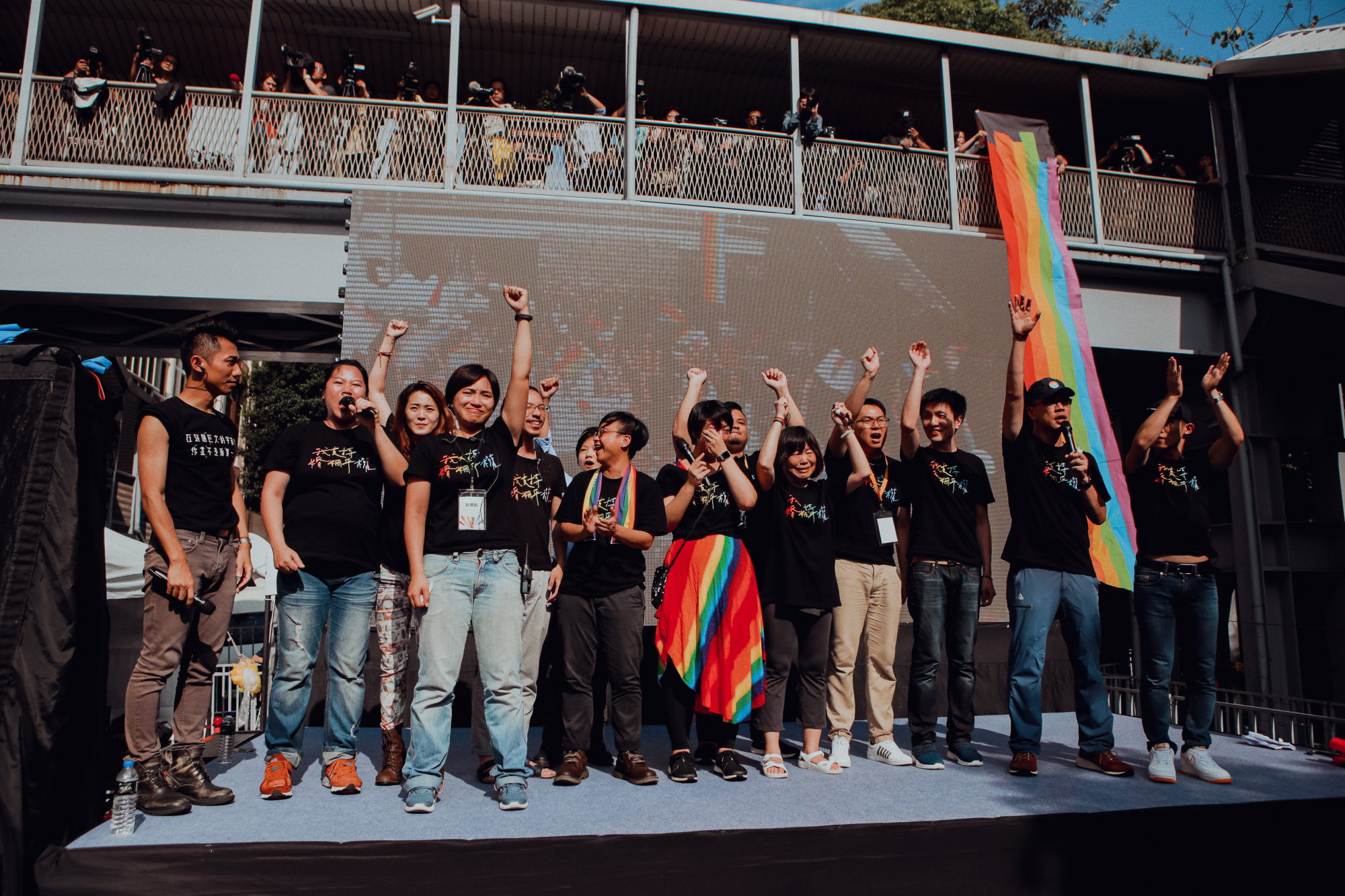 On May 17th, 2019, the legislature passed the law that made marriage applicable to same-sex couples. We co-hosted a joint wedding party for 20 newlyweds with the Taipei City government. Hundreds of international media came to report the "first in Asia" moment. We were proud to celebrate this achievement with the world.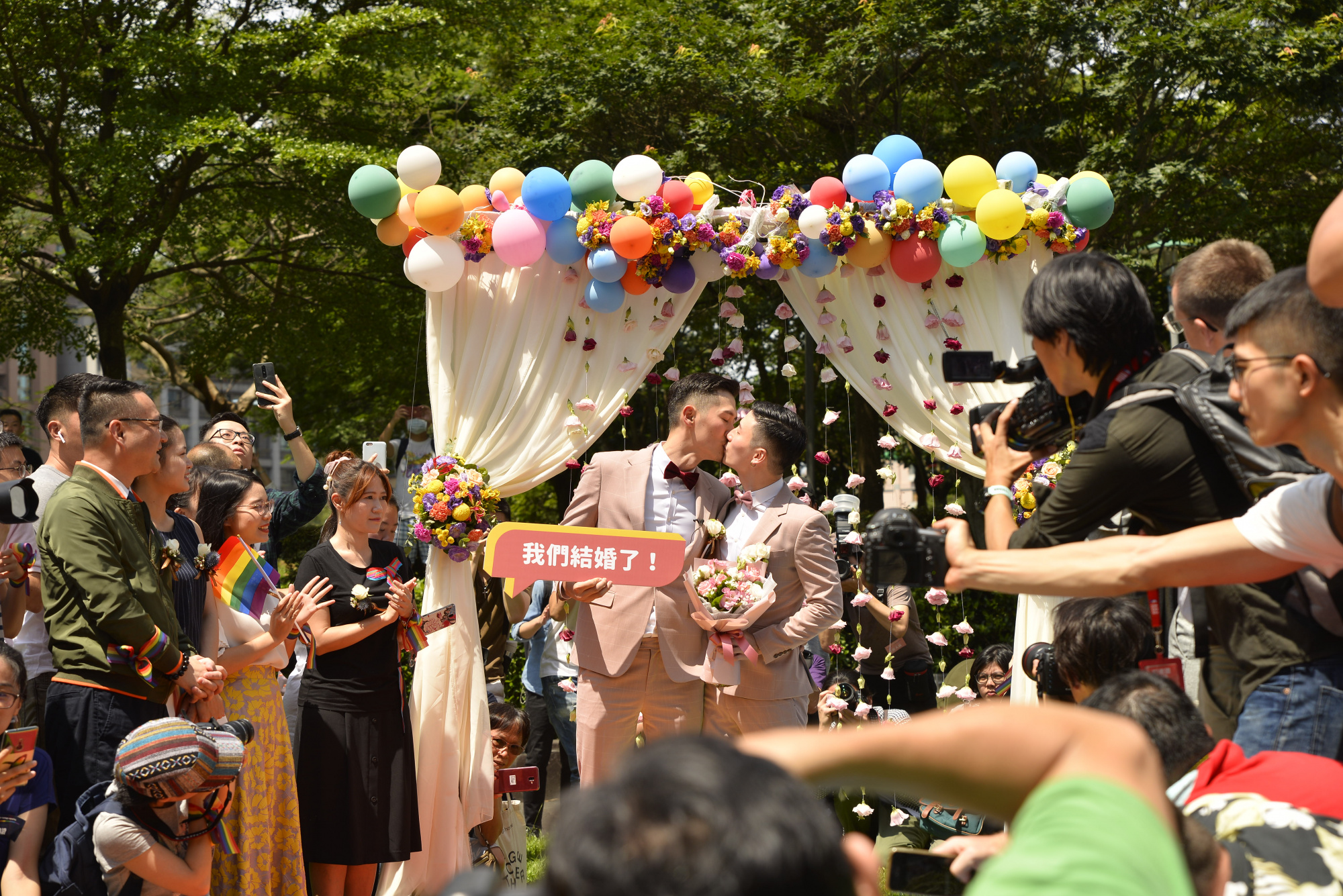 2020: Next On, Taiwan Equality Campaign
In May, we officially registered and renamed it "Taiwan Equality Campaign." Beyond marriage rights, we will continue working on advocacy, political participation, social communication, and international collaboration to fight for true equality for the LGBT community in Taiwan.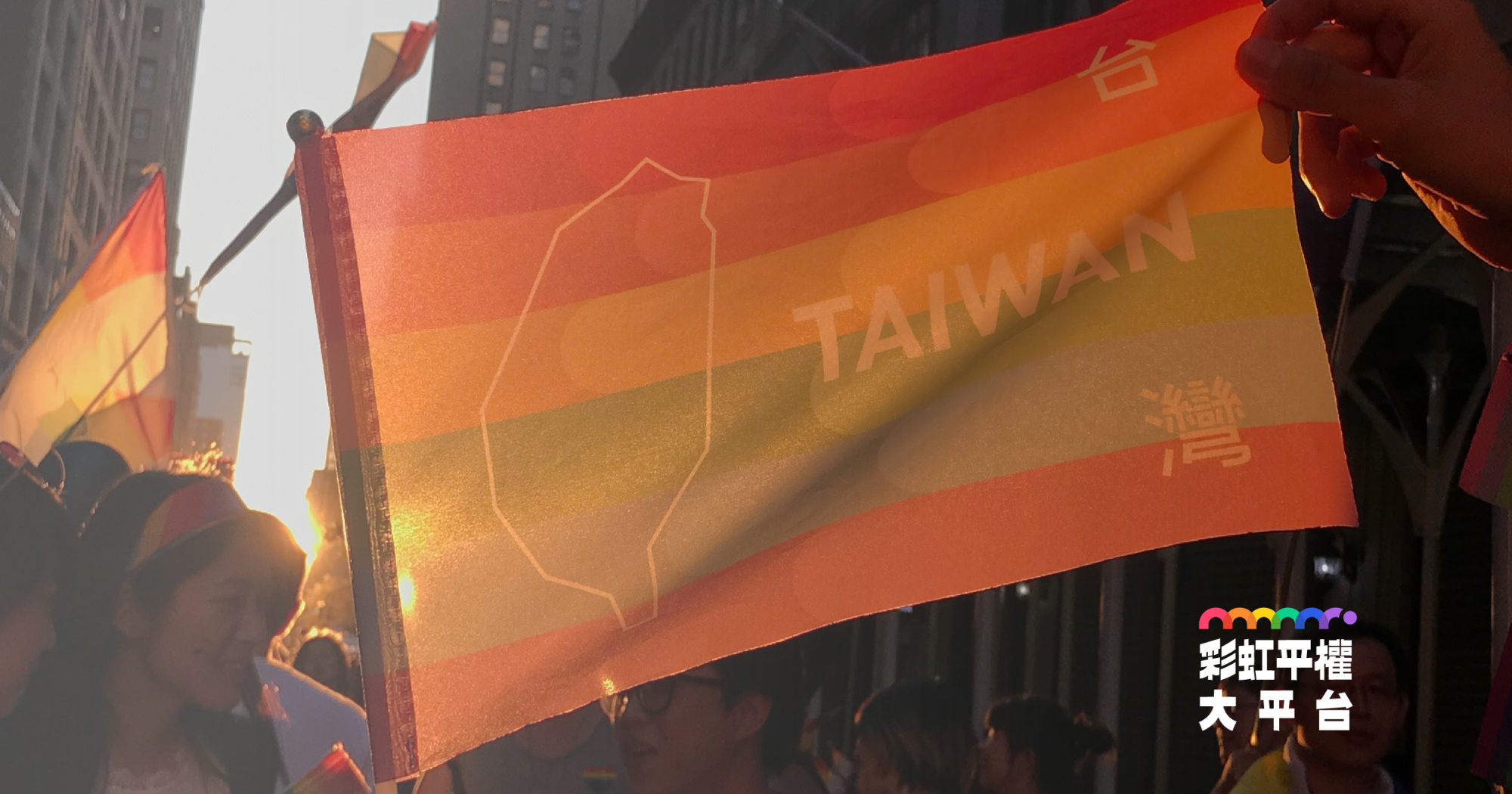 2021: Normalize LGBT-friendly Norms.  Make Taiwan Diver & Inclusive!
Due to the pandemic, we held the first-ever online show to celebrate the second anniversary of same-sex marriage that attracted more than 28-thousand views. We organized the first virtual summer camp for college students and the second out LGBT candidate workshops. We quickly adapted to the uncertain situation to continue making society more diverse and inclusive.